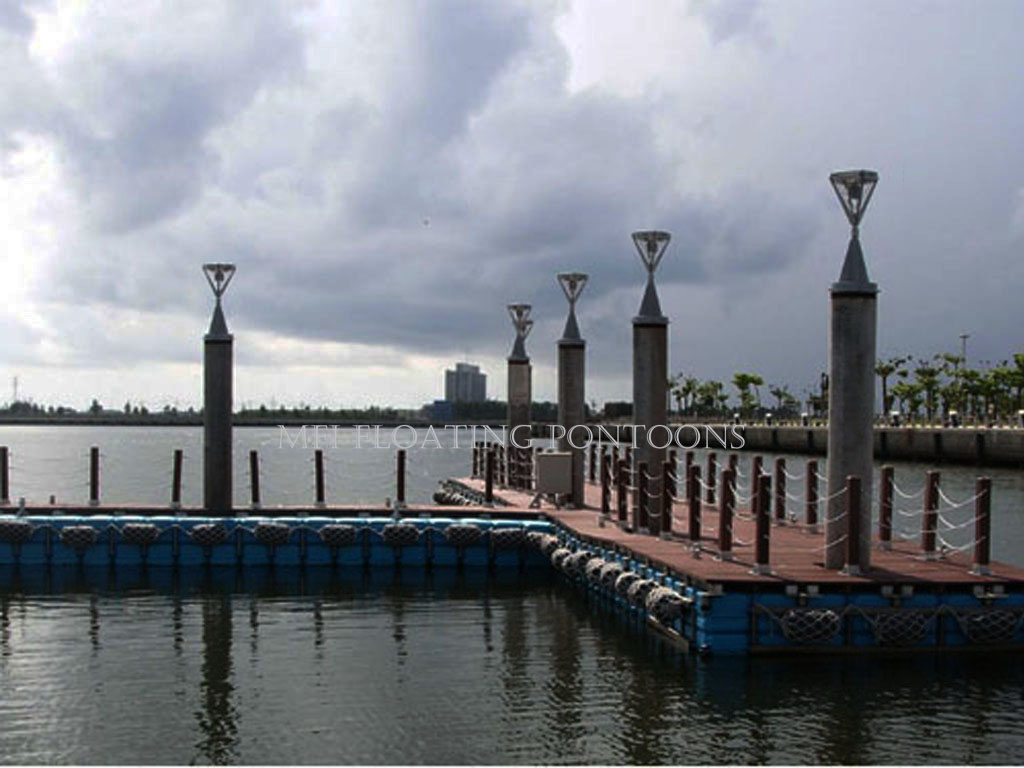 Nowadays floating pontoons are used everywhere, from theme parks to marinas and from temporary to permanent. All these applications benefit from their maneuverability, durability, and performance. It has led to their rapid and wide expansion as an excellent alternative to traditional fixed docks because of their easy handling, maintenance free and cost efficiency. The modular floating pontoons could be constructed with different configurations, materials, flotation units, and walkway decking under specific conditions of applications and functional requirements.
FLOATING PONTOONS APPLICATION
MAKE YOUR CHOICE
Whether you are new to using the floating pontoons or not, it is important to make the right choice to enhance your overall experience. No matter if it is for sailing or rowing, commercial or pleasure, on lake or sea. Moreover, it's not easy to choose the right solution. Here we will help you to figure out the diverse applications of floating pontoons that will result in an amazing marine experience.

Floating Jetty System
A floating jetty system could be constructed into any size by assembling a number of modular dock units. It is mostly used as floating platforms for cottages, bridges, and walkways as a ramp for you to walk on the water to wherever you want.
Modular Floating Pontoon Dock
A floating dock system is easy to assemble and can be satisfied by any of your custom needs. The pontoon cubes can be used and constructed as marinas, boat docks, launching docks, and other water sports structures. They can be implemented for both marine and leisure industrial projects.
Rowing Docks
Our modular floating pontoons are perfect for use at commercial rowing facilities and kayak docks. The specifications make it perfectly suitable for use in the rowing market, they provide much wide freeboard and ample flotation capacity.
Jet Ski Floating Dock
The floating PWC lifts and jet ski docks from us are easy to install with simple processes. It doesn't require any special tools. Our PWC and floating jet ski docks will provide you with everything you need to quickly install and enjoy more fun on it.
Fish Farming Cage
Floating Fish Cage is a fish farming facility that consists of a floating fish cage, floating dock, and floating house. They are all together to form an integrated floating pontoon structure. We can customize it according to your specific needs. They are suitable for hatchery, nursery, growing, or even aquaculture-based tourism.
Floating Work Platform
The floating work platform could support the weight of a scaffold or a water pump and facilitate access to water for workers or divers, they can also be used in water treatment plants.
Floating Solar Panels
The floating pontoon blocks are widely applied in the floating solar industry, it's a perfect solution for the solar panels mounted on a structure that floats on water.
If you can't find answers to your questions listed above, please Pontoon China Experts for a free consultation and we will be very happy to answer any of your questions.

PONTOON CHINA TEAM