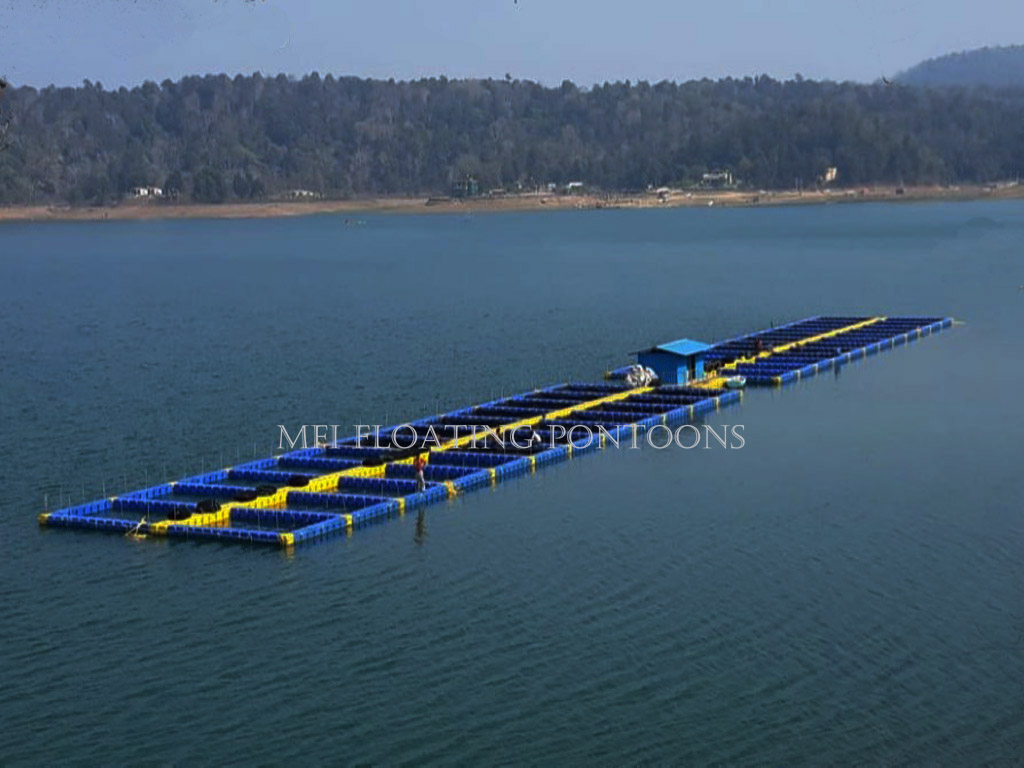 Floating Fish Farming Pond On Sea
The floating fish farm pond is made of modular plastic pontoon cubes on water. It operates for the purpose of raising fish for commercial and residential sales. Many different kinds of fish can be raised in controlled environments, from table fare to exotic tropical species. In addition to growing fish for the purpose of harvesting and selling them to restaurants, many fish farms also serve as fun places where families and individuals can go fishing in the ponds and catch their own supper.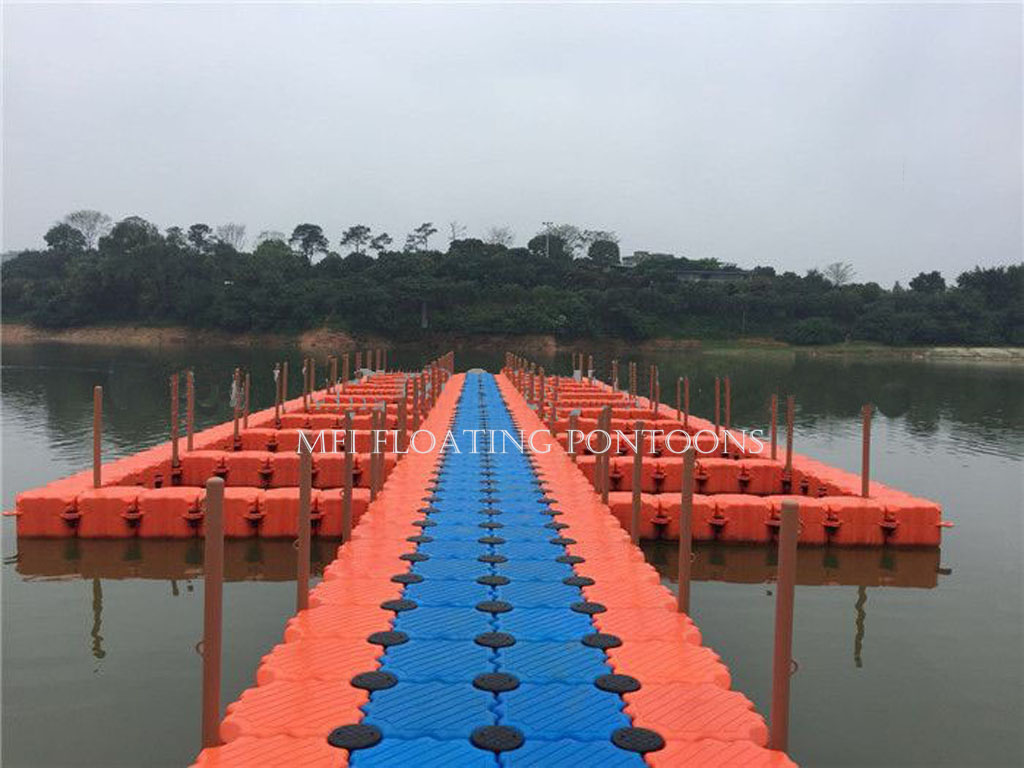 Benefits of Our Experience
-Over 20 years experience in producing high quality floating pontoon cubes
-Guaranteed 100% original HDPE material (High-Density Polyethylene)
-Modern high performance equipment, high efficient productivity
-Safe stock and ready for delivery of volume plastic dock floats
-International certificates to guarantee the high standard quality
Advantages Of Floating Fish Farm
Saves the land and benefits from the water
No need to dig a fish pond for fish farming. Portable floating pontoons and fish cages can help you achieve the same ends on the lake and ocean.
Facilitate the management of fish farms
It's easier to feed and catch fish, effectively enhancing the whole fish farming operation.
Adapted to all water levels and farm sizes
Cage culture floats are highly resistant to water level fluctuations and never sink. You can easily add more floats in case you want to expand your fish farm.
If you can't find answers to your questions listed above, please Pontoon China Team for a free consultation and we will be very happy to answer any of your questions.

PONTOON CHINA TEAM