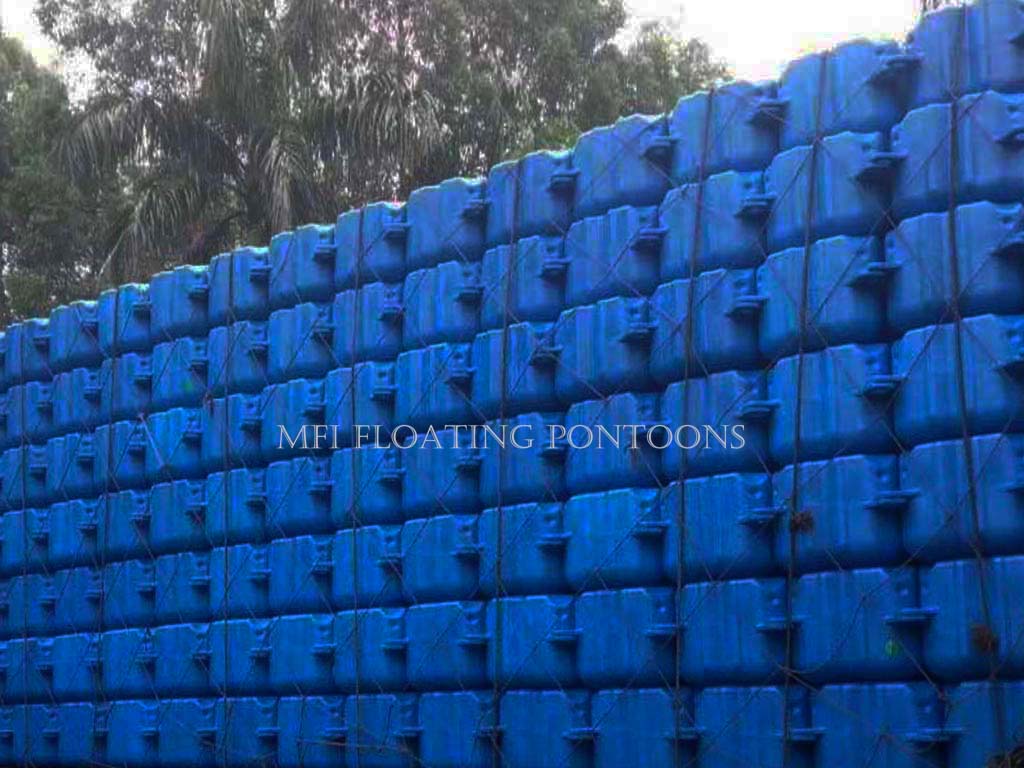 We take pride in producing modular buoyant structures using high-density polyethylene (HDPE) pontoons. HDPE pontoons offer distinct advantages over other materials, making them versatile and cost-effective solutions for various water bodies – be they turbulent oceans or calm lakes. We are the leading manufacturer of these durable and reliable modular pontoon floats, perfect for creating marinas, boat launches, and waterfront properties.
Loading & Shipping of HDPE Pontoon
Benefits of HDPE Pontoon Floats
HDPE plastic pontoons have gained significant popularity in the marine industry due to their robustness, steadiness, and floatability. In contrast to conventional wooden pontoons, HDPE pontoons do not deteriorate, decompose, or splinter, and they possess resistance to chemicals, UV radiation, and marine organisms. Moreover, HDPE pontoons are lightweight, manageable, and recyclable.
We solely employ high-quality HDPE materials to guarantee that our pontoons are sturdy, long-lasting, and capable of withstanding wear and tear. Our HDPE dock pontoons are fashioned with an exceptional dual-walled design that provides extra strength and stability. Additionally, our HDPE pontoon floats are filled with closed-cell foam, which intensifies their buoyancy and averts water absorption.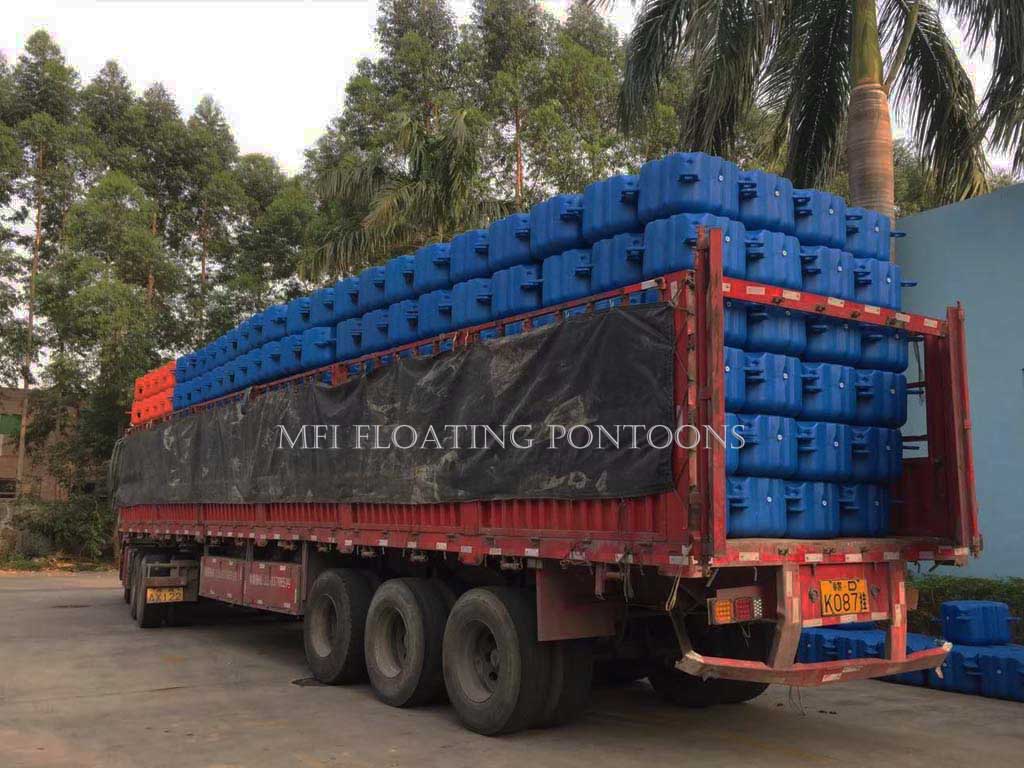 Key Features of our Modular Pontoon Floats
Our modular pontoon floats are designed to meet the specific requirements of each project. We offer a wide range of sizes, shapes, and configurations to accommodate any water body and application. Our modular pontoon floats are also easy to assemble and disassemble, making them ideal for temporary or seasonal installations.
Some of the key features of our modular pontoon floats include:
Corrosion-resistant hardware
Stainless steel hinges and cleats
Non-skid surface
Flexible and modular design
Customizable colors and logos
Optional accessories such as ladders, handrails, and fenders
Advantages of our Floating Pontoon Dock
Compared to traditional fixed docks or concrete structures, our available floating pontoon dock provides a plethora of benefits. The primary advantage of our floating pontoon dock is its versatility and adaptability to changing water levels, weather conditions, and usage patterns. It can support numerous boats of various sizes and shapes, and it can be set up in different configurations to optimize space and functionality.
Secondly, our floating pontoon dock is more cost-effective than permanent structures as it necessitates less maintenance, repair, and replacement over time. It can also be effortlessly relocated or reconfigured if required, without causing any damage to the environment or the surrounding area.
Thirdly, our floating pontoon dock is more eco-friendly than other options since it reduces the impact on the marine ecosystem and minimizes the carbon footprint of the project. It also meets the most up-to-date safety standards and regulations, guaranteeing the safety of users and the general public.
If you can't find answers to your questions listed above, please contact Pontoon China expert for a free consultation and we will be very happy to answer any of your questions.

PONTOON CHINA