MODULAR FLOATING DOCK BLOCKS MANUFACTURER-PONTOON CHINA
We use only 100% original raw material of High-Density Polyethylene (HDPE) in production. It includes in our entire product series. Complying with all ISO requirements and participating in annual independent audits by SGS, these will allow us to remain focused on the satisfaction of our valuable customers. It is also ensuring that the floating dock blocks and accessories meet contract commitments in the most efficient and effective way.
Benefiting from its toughness, durability, and Eco-Friendly features, our floating docks are to food-grade standards that ensure they will not damage the environment and are always safe to use, even on drinking water reservoirs. Moreover, we add Ultra Violet stabilizers offering a perfect high UV resistance for extreme weather conditions.
We offer standard dock blocks in GREY, BLUE, and ORANGE, but there are many other options available for custom requirements.

Our floating dock blocks are made from industrial-strength high-density polyethylene designed for the most toughest environments. We apply high-standard processes in production at our facility. They are doing well in all seasons around the world. They can be easily constructed to meet all your custom needs because of the distinguished superiorities as followings: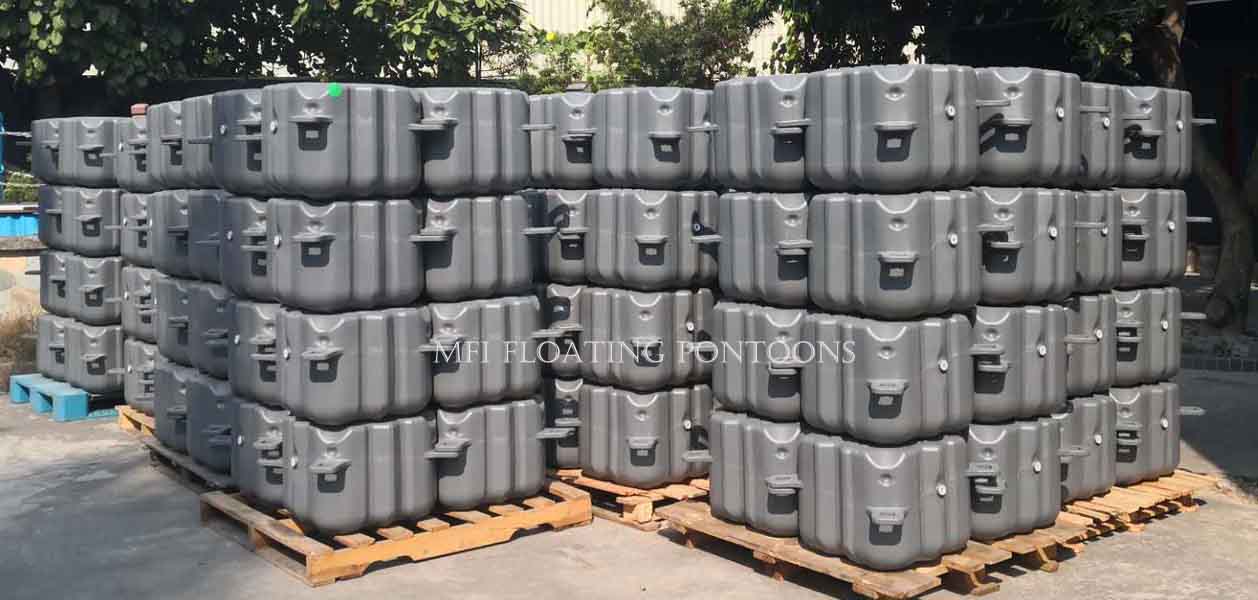 Modularity - modular, changeable, and portable floating dock systems
Simplicity - lightweight, easy handling, and construction
Safety - non-slip surface design and no splinter and sharp edge
Flexibility - suitable for applications in any shape and size
Economy - no additional cost and maintenance free
Durability - long lifespan and corrosion, oxidation chemicals, oils resistance
Adaptability - capable for all climates at extreme high/low temperature, humidity, and strong UV