For over 20 years, Pontoon China has been the leader of modular floating docks for commercial and private use. Our jet ski floating dock is pretty easy to install and drive on. The modular, rotationally molded construction makes it virtually maintenance-free.
HDPE pontoon float has the easiest load and launches in the industry, and a flat, non-skid walking surface. When you are ready to drive onto a dock for your wave runner, you just enter the dock with little effort and glide up on it effortlessly.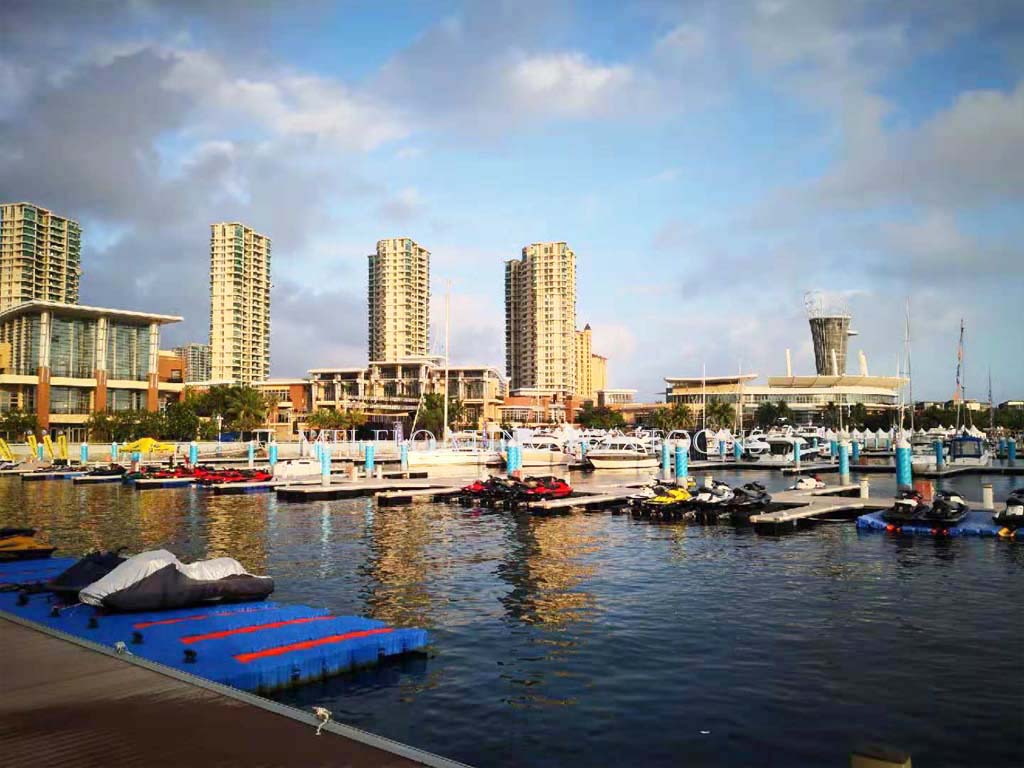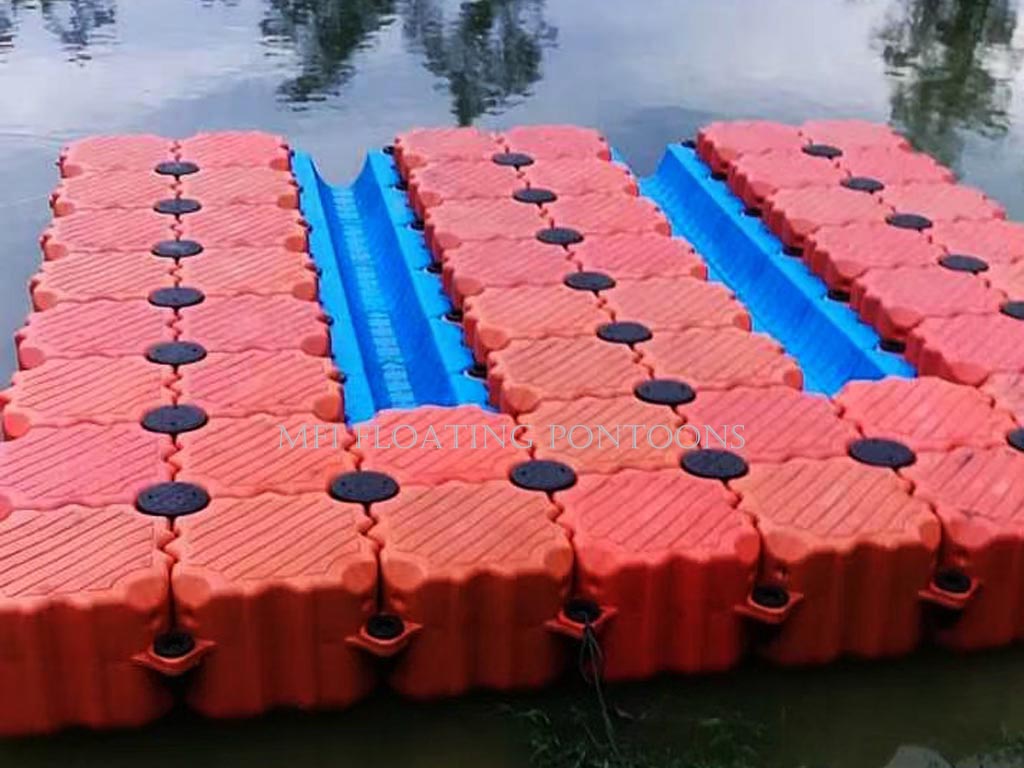 No matter which brand PWC you own, our drive-on dock makes launching and docking easier than any other type of PWC and jet skier. Whether you own a Sea-Doo, Yamaha, Kawasaki, or other types of PWC, our jet dock is the best solution to keep your watercraft high and dry.
Explore the advantages of floating jet ski docks: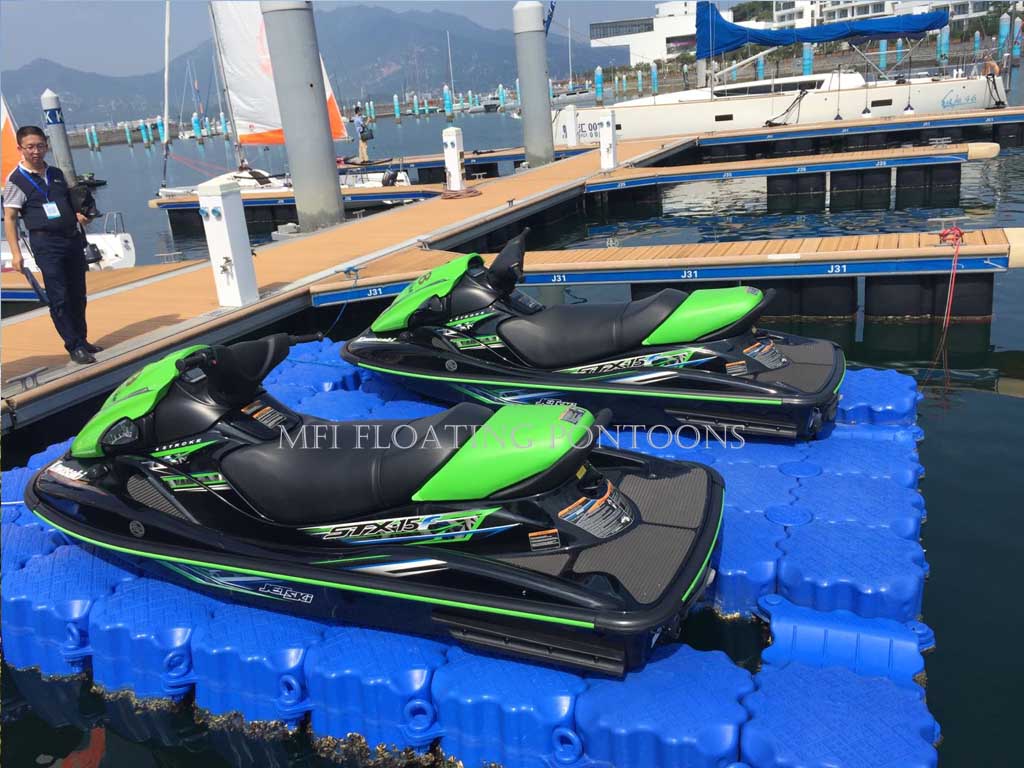 Portable Design
Floating Jet Ski Docks are designed to be portable which allows you to easily transport and store your PWC during the off-season. Versatile design meets a wide range of personal watercraft and wave runners.
Dry Docking
With our jet ski floating dock, you will gain the convenience of berthing with the benefits of a modular dry-docking system. Forget the hassle of trailer launching, parking, and recovery.
Easy to Install
They are easy to install with simple cleats and connectors, which don't even require any special tools. Our jet ski floating docks provide you with anything you need to quickly install and enjoy.
Maintenance Free
You don't have to worry about splintering, rotten wood, or nails popping out. Our durable, high-quality PWC docks are easy to clean and designed to last through the years with very little maintenance.
Safety Concept
The non-slip surface is barefoot-friendly and makes it more stylish than the most drive-on dock for sale on the market. Made of durable high-density polyethylene, it you can enjoy the fun of summer without getting wet on water.
Environment Friendly
PWC docks and launches will never leach chemicals into the water. They are surely no environmentally harmful foam used.
If you can't find answers to your questions listed above, please Pontoon China Experts for a free consultation and we will be very happy to answer any of your questions.

PONTOON CHINA TEAM