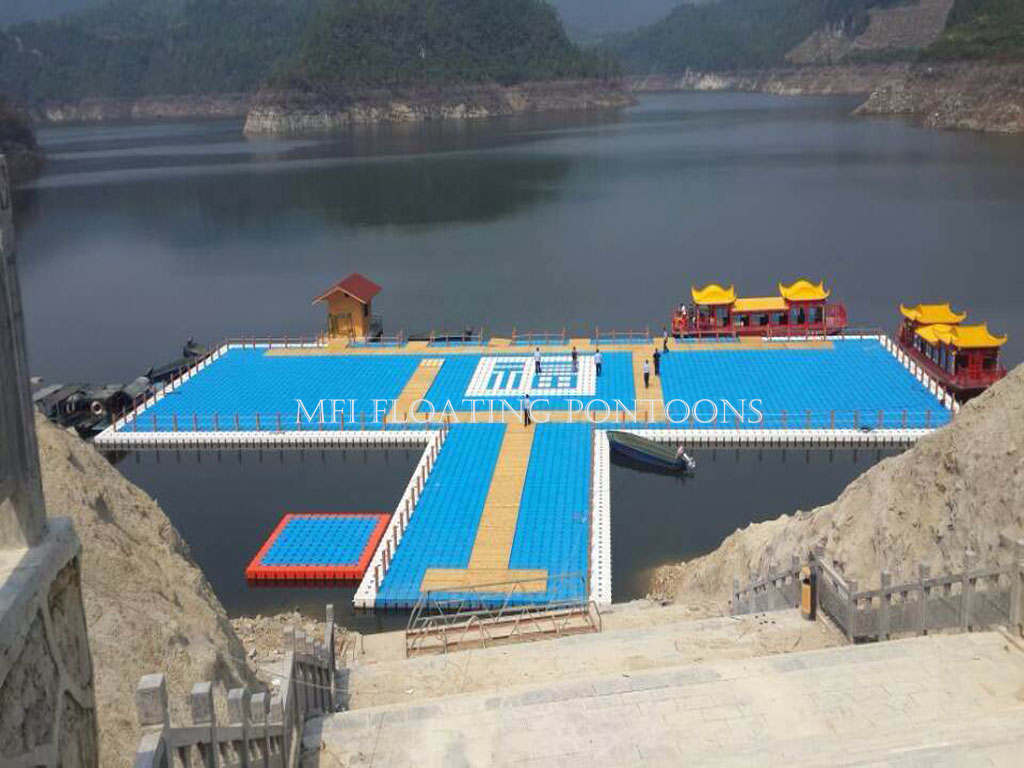 What Is Plastic Pontoon Dock?
A floating dock, floating pier or floating jetty is a platform or ramp supported by plastic pontoon floats. It is usually joined to the shore with a gangway and held in place by vertical poles referred to as pilings, which are embedded in the seafloor or by anchored cables.
In shipbuilding and ship operations, the term floating dock refers to a floating drydock.
Frequently used in marinas, this type of dock maintains a fixed vertical relationship to watercraft secured to it, independent of tidal, river or lake elevation.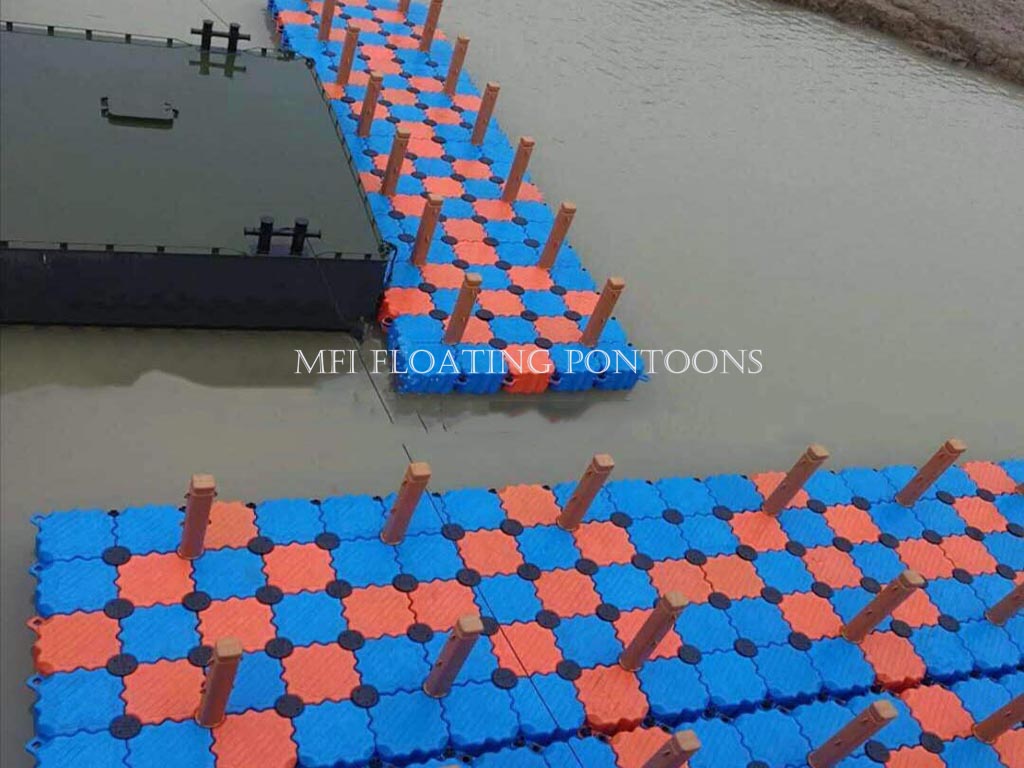 How Does Plastic Pontoon Dock Work?
Plastic pontoons are floating because they are not as dense as the water, due to the amount of air inside them. They are made of High-density polyethylene (HDPE) with thick, heavy walls and no frame. Air-filled chamber makes pontoon floats stay level and steady when in use. This design enables it to move with the water, rather than the water crashing against it, causing wear and tear.
Unlike fixed, permanent docks, the most significant difference is that you can relocate, alter, and extend your floating docks. You must connect the floats to the shore somehow, either through pilling and brackets or via gangway. Most owners also anchor them for a more stable and functional structure.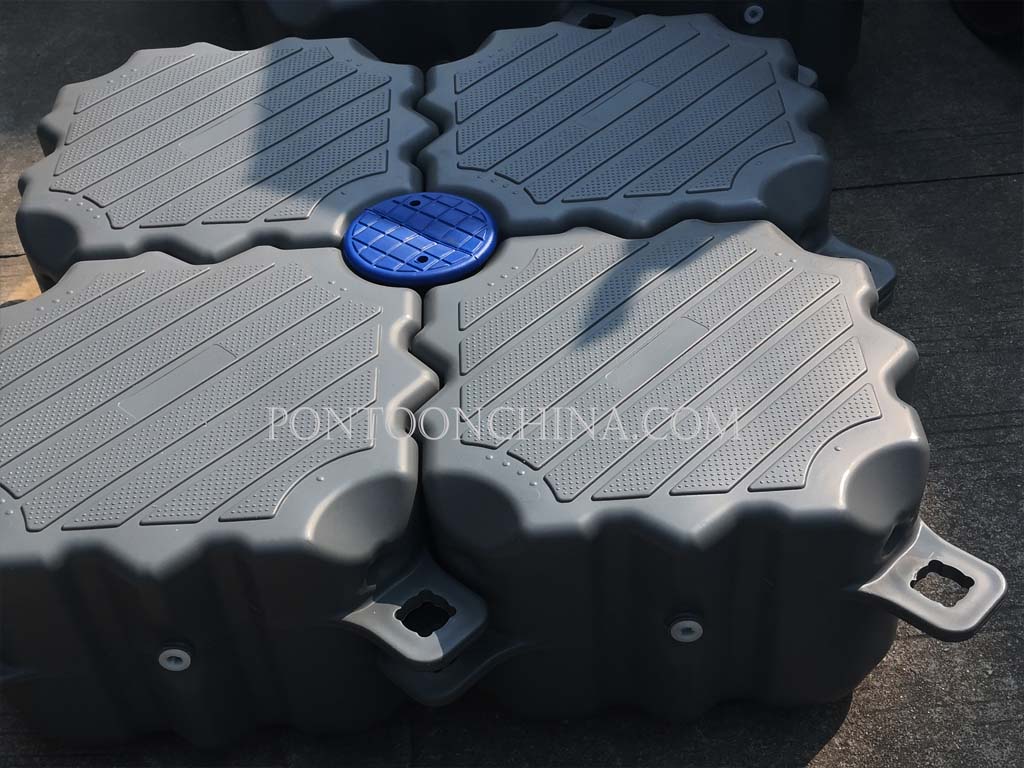 How Plastic Pontoon Docks Are Different?
Diverse Applications
Plastic pontoon floats can be applied anywhere on the water. It can be formed as a dock, bridge, platform, fish cage, floating cottage, etc.
None-skid Design
All pontoon floats are non-skid designed to prevent operators from easily slipping while staying on floating platforms.
Raw Material
They are made of HDPE material which is erosion resistant, anti freeze, anti-oxidation, and anti UV. It is hardly eroded by seawater, chemicals, medicines, oil stains, or water-based creatures. It is maintenance free and 100% recyclable.
High Loading
Each one square meter platform is capable to load a maximum of 350kg. The more pontoons you install the more loads it would carry.

Custom Colors
HDPE plastic pontoons can be produced in a wide variety of custom colors. You could make your own unique platform or dock by any possible color.

Easy Handling
You can easily assemble them and no any skills or special experience needed for it. The instruction manuals will help you to complete your project without any difficulties.

Various Accessories
Along with the standard plastic pontoon for sale, we also supply the accessories such as bollards, handrails, mushroom pins, cleats, short screws & nuts, nets, and many others.
If you can't find answers to your questions listed above, please contact Pontoon China for a free consultation and we will be very happy to answer any of your questions.

PONTOON CHINA