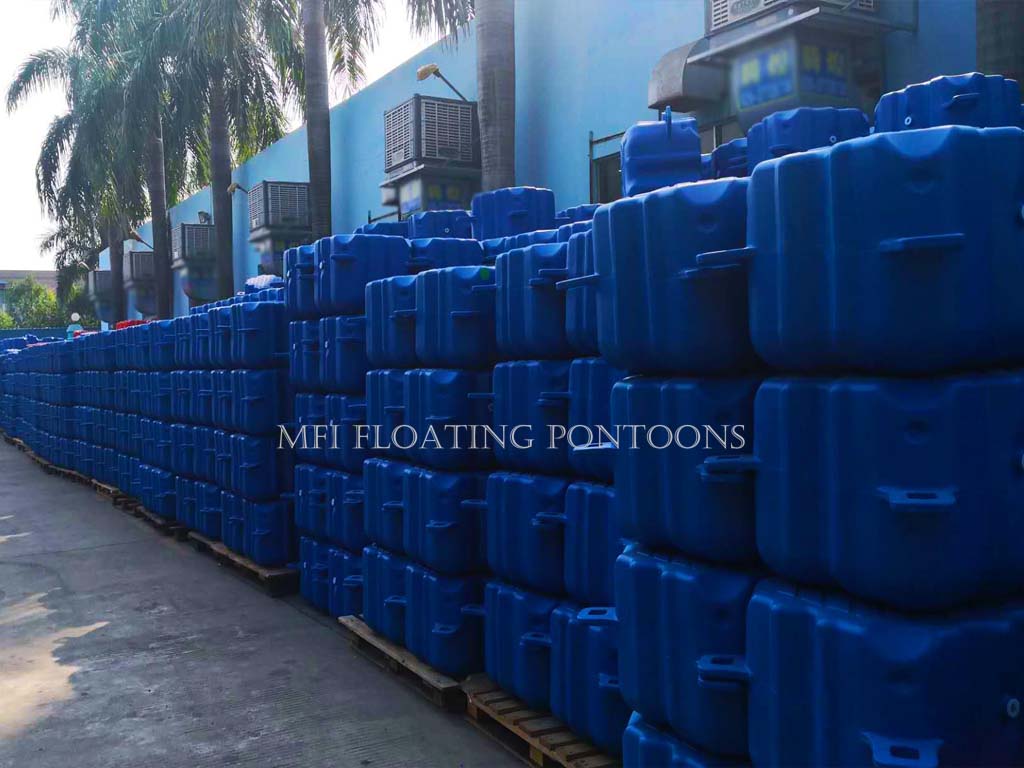 Portable floating dock cube & Over 500 pcs Heading to the Philippines
At PONTOON CHINA, we're passionate about delivering the best possible plastic floating dock cube to our clients around the world. Our experienced team utilizes their industry knowledge and expertise to develop customized solutions that perfectly fit our client's needs and budgets.
We're committed to delivering the most reliable and cost-efficient floating dock cubes on the market, and we're confident that our prices are more competitive than those of our competitors. Whether you're working on a large or small project, our modular dock cubes offer the durability and versatility you need to get the job done.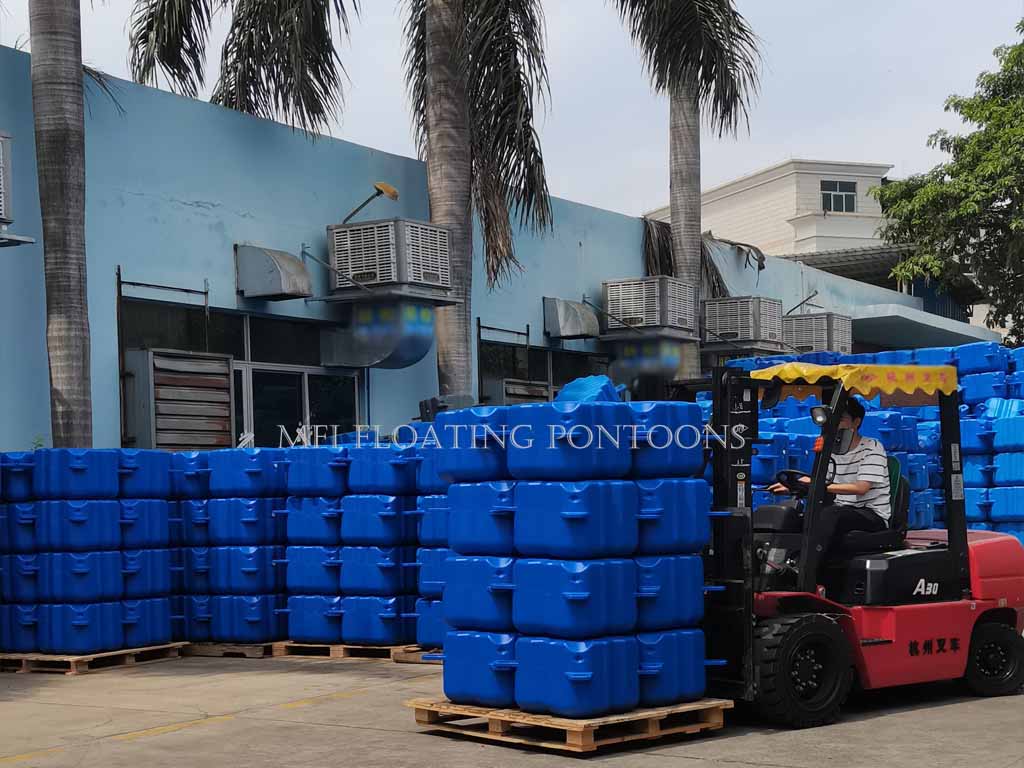 5 Benefits of Choosing Our Floating Dock Cubes for Your Marine Equipment
As a modular floating dock manufacturing company, we provide a range of versatile and customizable solutions for marine equipment. Our portable floating dock cubes are designed to offer a range of benefits to our clients. Here are five ways that you can benefit from choosing our dock cubes:
Customizability
Our modular dock cubes are fully customizable to meet your specific requirements. We offer a variety of sizes and configurations, including cube docks, rectangular docks, and L-shaped docks, that can be designed and configured to fit your needs. This level of customizability allows you to get the perfect solution for your watercraft, whether you need a floating work dock, a modular platform for your equipment, or a docking system that can adapt to changing water levels.
Durability
Our plastic cube docks are designed to withstand the harshest marine environments, including saltwater, UV exposure, and heavy loads. This ensures their longevity and reliability for years to come. Unlike traditional fixed docking systems, our modular dock cubes require no maintenance, reducing your overall maintenance costs and increasing the longevity of your docks.
Ease of Installation and Transport
Thanks to their lightweight and modular design, our floating dock cubes are easy to install and transport. This makes them perfect for a wide range of applications, including marinas, waterfront properties, and construction sites. Whether you need a floating dock system for a marina, a private dock for your waterfront property, or a temporary dock for your construction site, our modular dock cubes can be transported and installed quickly and easily.
Versatility
Our modular dock cubes are designed to be durable and long lasting, making them a great investment for a variety of purposes. They can be used as floating work docks, swim platforms, fishing platforms, and more. They can also be configured in a range of shapes and sizes, making them suitable for a variety of water depths and shoreline configurations.
Cost-Effectiveness
Compared to traditional fixed floating docks, our modular docks provide a cost-effective solution that requires little to no maintenance. They are competitively priced compared to traditional fixed floating docks, and their low maintenance requirements help reduce your overall costs over time.
If you can't find answers to your questions listed above, please Pontoon China Experts for a free consultation and we will be very happy to answer any of your questions.

PONTOON CHINA TEAM