If you're looking for a sturdy and durable option for your dock or marina, what would you consider and pay attention to? The floating pontoon dock system has a wide range of applications, It is made of UV-stabilized High-Density Polyethylene. Its surface is clean and resistant to algae growth. Our floating dock for boats can also be placed at the end of a pontoon area or a series of body modules.
It is a durable floating dock system that can be used as a jet ski floating dock, drive-on floating dock, floating pontoon boat lift, pontoon boat docking system, temporary badges, or any other pontoon dock ideas, and much more.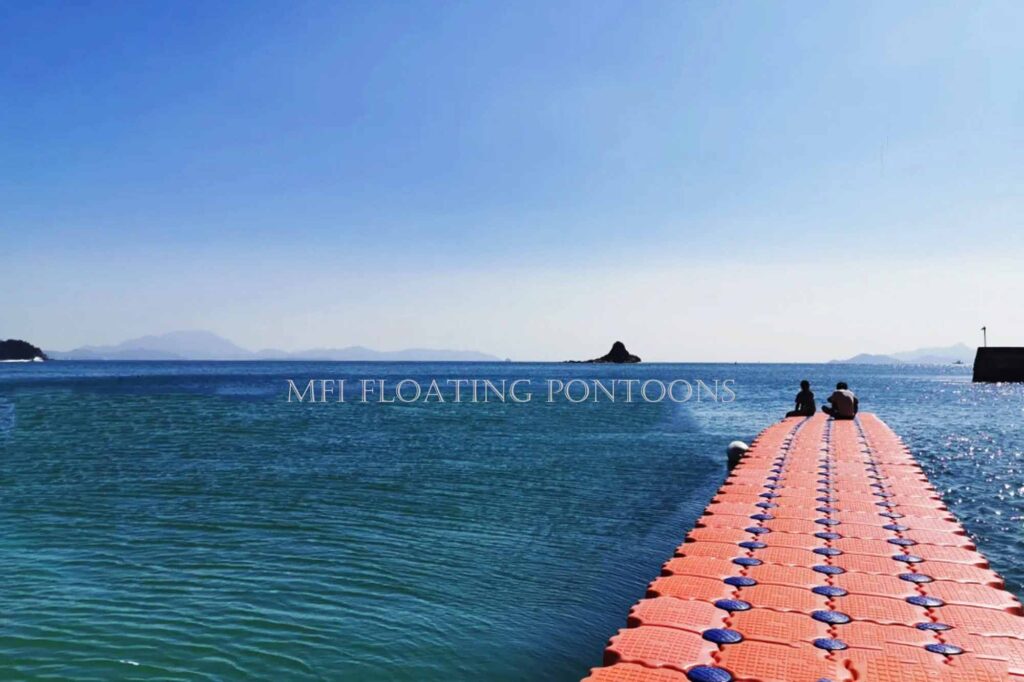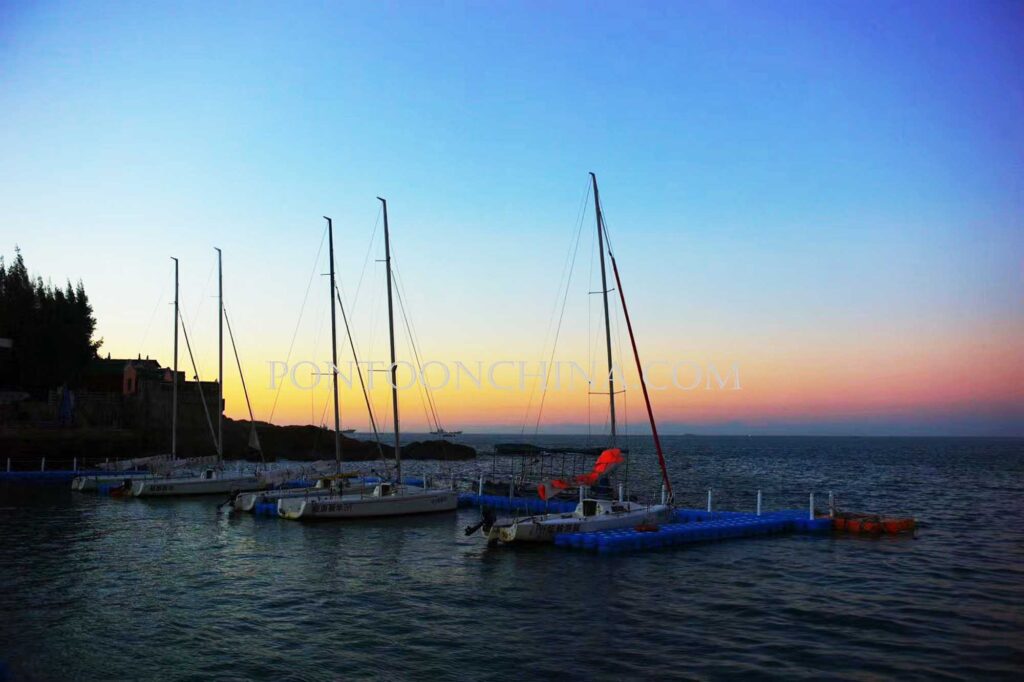 Modular, Adaptable, Affordable, and Easy to Install
The plastic pontoon floats is a modular made docking system. If you are planning to expand your floating dock to a large one? Not a problem! Simply add the floating dock with no exceptional equipment required. They can be purchased and delivered fully assembled while others are designed for easy assembly by a handy do-it-yourself.
Because of these reasons, installing a modular floating dock is usually much less expensive than other types of boat docks.
They are incredibly versatile and can be expanded and switched out. Driving your watercraft on a floating dock is safe and practical. And because of their simple modular design, floating docks can be altered to meet your needs.
Remarkable Advantages To Own Your Boat Dock
The quick and easy install features allow you to construct it into whatever shape and size you need it to be.
We use HDPE material to produce plastic pontoon cubes and accessories which makes its quality and performance much better than other modular docks.
Non-skid and no large gaps designs are safer and reduce any possible injury to the passengers. It is an ideal boat docking system in all seasons because of the maintenance-free and UV protection specifications.
Why Choose Our Plastic Floating Pontoon Docks?
For your individual project, you should choose us because our pontoon docks are modular in design, much stronger, longer lifespan, and are less expensive than almost all other docks. Here are the reasons why –Read More