Pontoon China– is a company that specializes in designing and creating plastic dock floats that are ideal for all your custom needs. These plastic docks are cutting-edge and provide docking solutions that are simple to assemble on your own, making them perfect for fishing and leisure activities on the lake. In this article, we will take a closer look at how we prepare, deliver, and build modular plastic docks for customers.
Plastic Dock Delivery
When you order plastic docks from us, the first thing that they will do is arrange for delivery to your location. They will work with you to ensure that the delivery is made at a time that is convenient for you. The docks are lightweight and easy to handle, which means that they can be delivered to you quickly and without any hassle.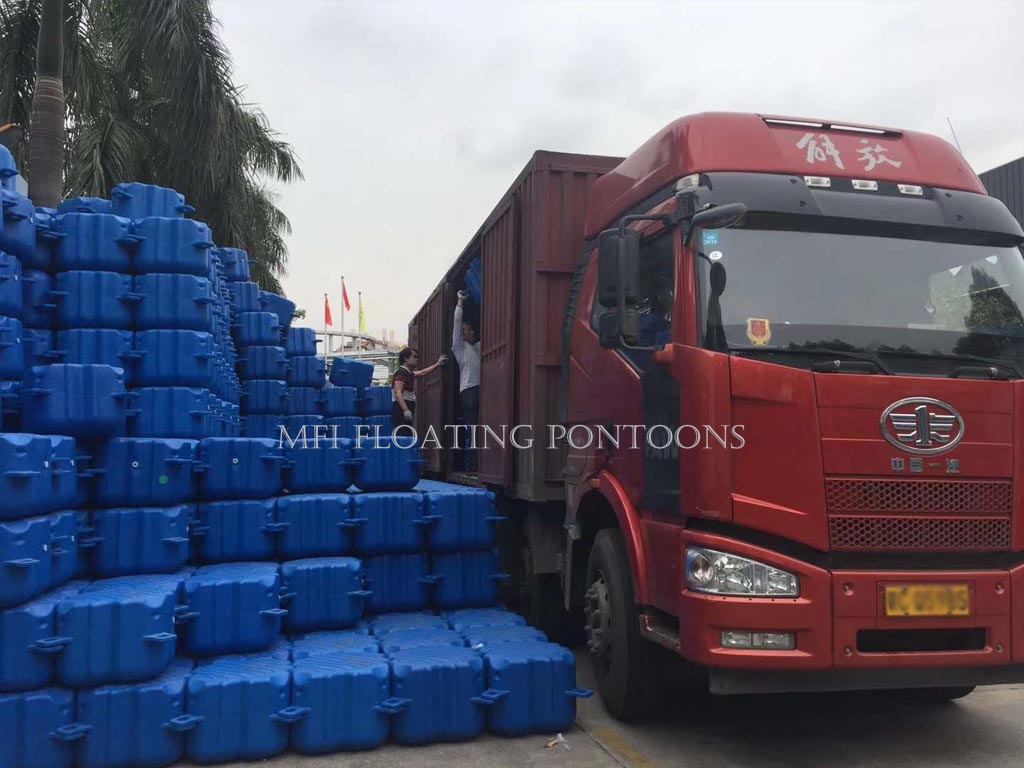 Pre-assembly
Once the plastic dock cubes have been delivered, the next step is to begin the pre-assembly process. This process involves joining every four floats together as one unit with mushroom pins. This saves time while the project is ongoing, and ensures that the finished product is sturdy and reliable. Once you have a fully framed dock finished, it's time to attach all the frames together. This process is simple and can be completed quickly with the help of a few friends or family members.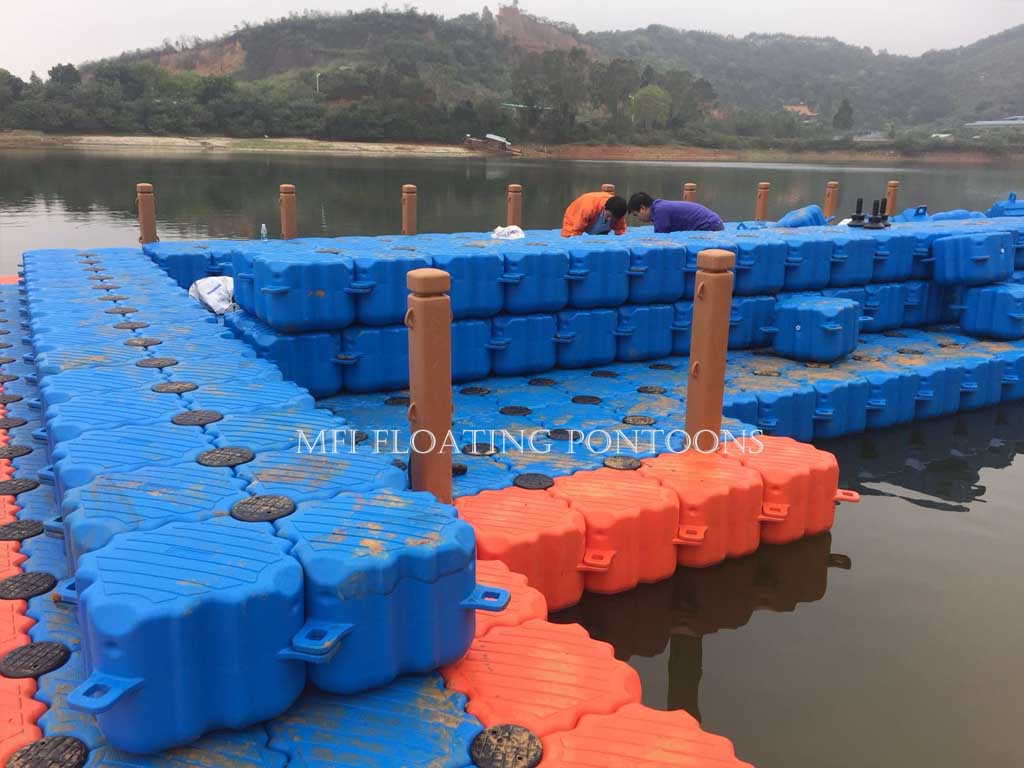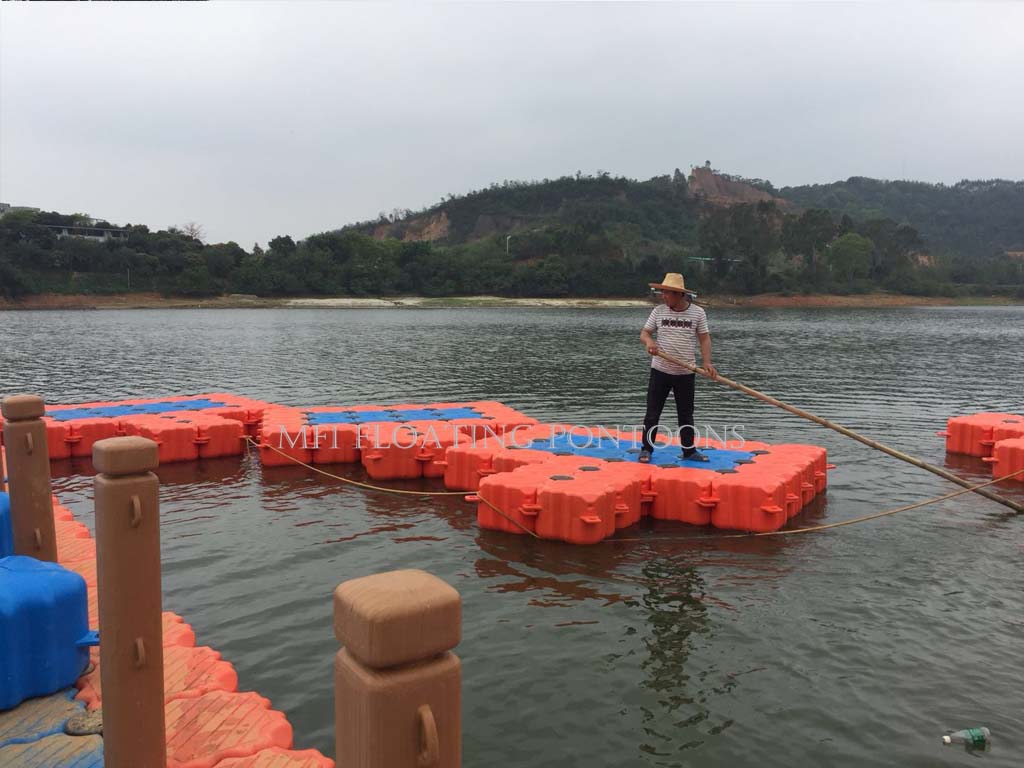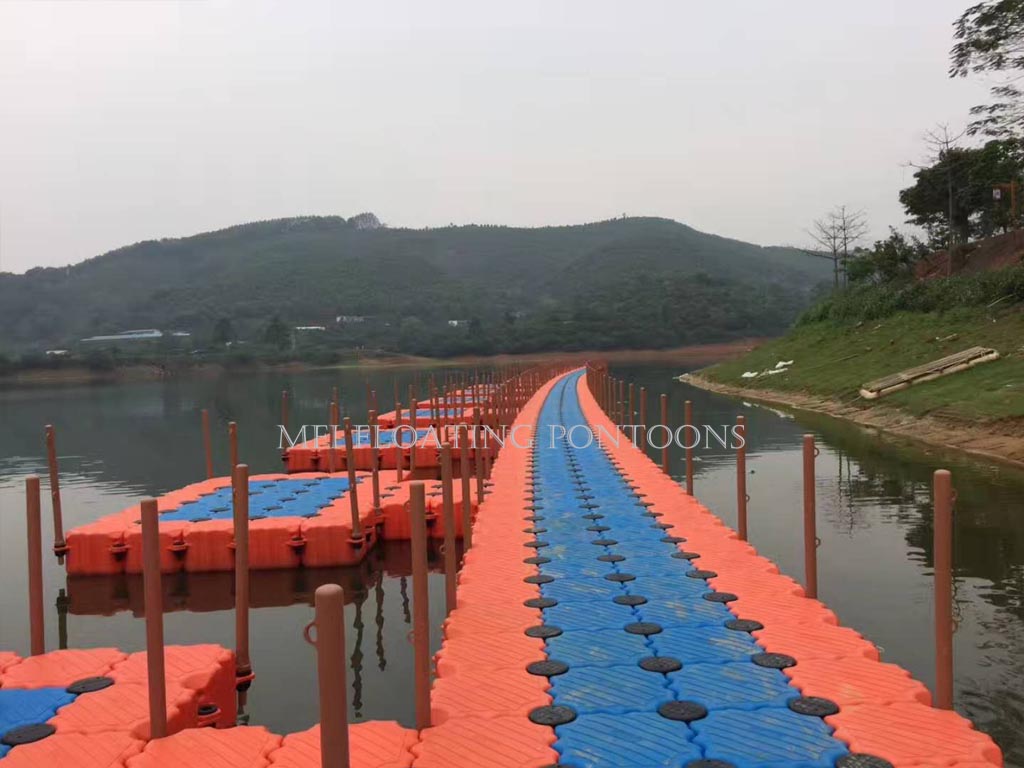 Final Check
Once the project is complete, the next step is to make sure that it is secure. This is an essential step to ensure that the dock is safe to use and that it will not be damaged by wind, waves, or other elements. You should also make sure to follow all manufacturer's guidelines to ensure that the dock is used correctly and that it lasts for many years to come.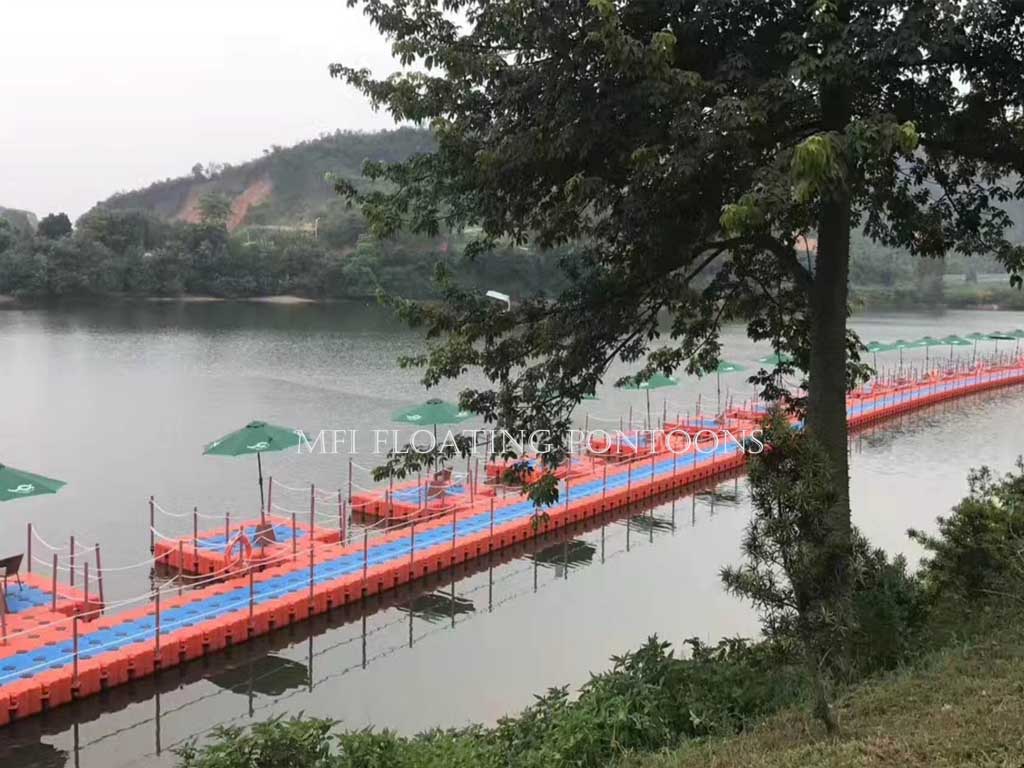 Now the plastic dock project is finished and how about it? Be sure to follow all manufacturer's guidelines. Please don't forget to secure it at last. If you still have questions about how to use the plastic modular dock system or any other concerns, please contact us for further assistance or help.
Benefits of Plastic Docks
Plastic floating docks offer several benefits over traditional wood docks. For example, they are lightweight, which means that they are easy to install and remove as needed. They are also much stronger than wood docks, which means that they are less likely to break or become damaged over time. Additionally, plastic docks are easy to clean and maintain, which means that they require less maintenance and upkeep than wood docks.
Customization Options
Another great benefit of plastic docks is that they can be customized to meet your specific needs. Whether you need a dock for fishing, leisure, or other activities, we can help you design a dock that meets your needs perfectly. They offer a wide range of customization options, including size, shape, and color, to ensure that your dock looks and functions exactly as you want it to.