Modular docking systems are the ideal docking solutions for your boats, jet skis, kayaks, watercraft, and many other water sports activities.
Made with original high-density polyethylene materials, the boat docking system is extremely light, durable, and easy to install. It does not require any special tools or technical skills. The concept and design make it especially stable and safe. It offers you better access to your boats and PWCs and allows you to berth them easily one behind another. You also could keep your boats clean and dry out of the water to prevent weed growth, barnacles, and other organisms.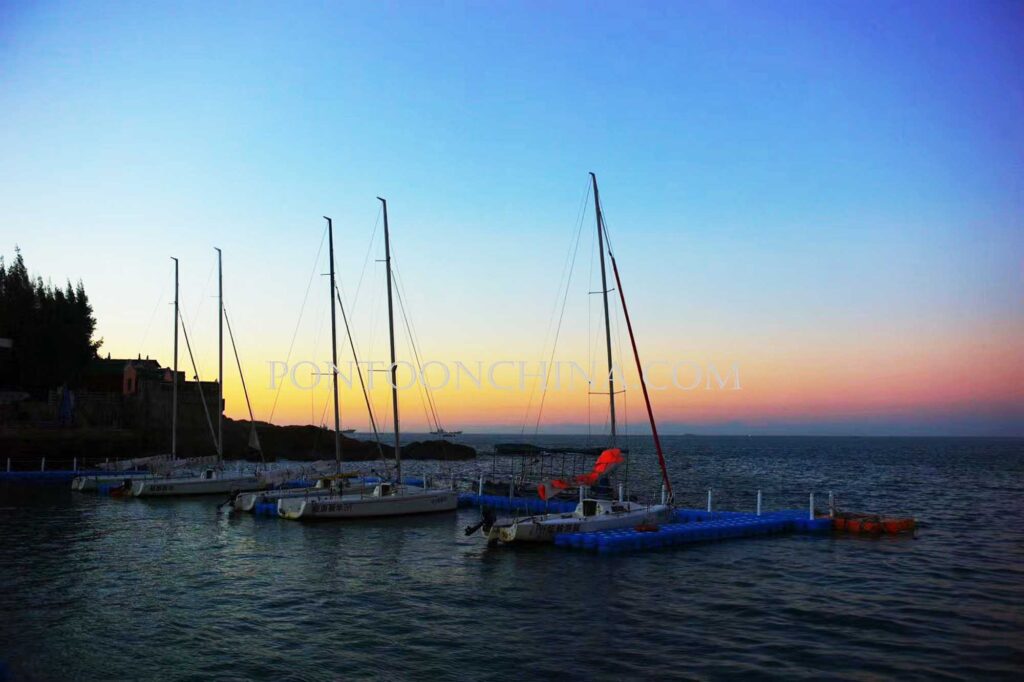 RESIDENTIAL FLOATING DOCKS
Our floating dock system can be customized to fit the specific needs and preferences of the homeowners and can be designed to include features such as boat lifts, benches, lighting, and even built-in storage. They can also be easily disassembled and moved to a new location if the homeowner decides to relocate.
BOAT DOCKING SYSTEMS
Benefiting from the modular and portable design, our floating dock system allows you to make it available in any shape or size. Our modular boat docks work with any type of watercraft.
DRIVE ON DOCK
The drive-on dock keeps your PWC dry and protects your boats. It offers you a safe and convenient space for maintenance or other activities.
Applications of Modular Docking System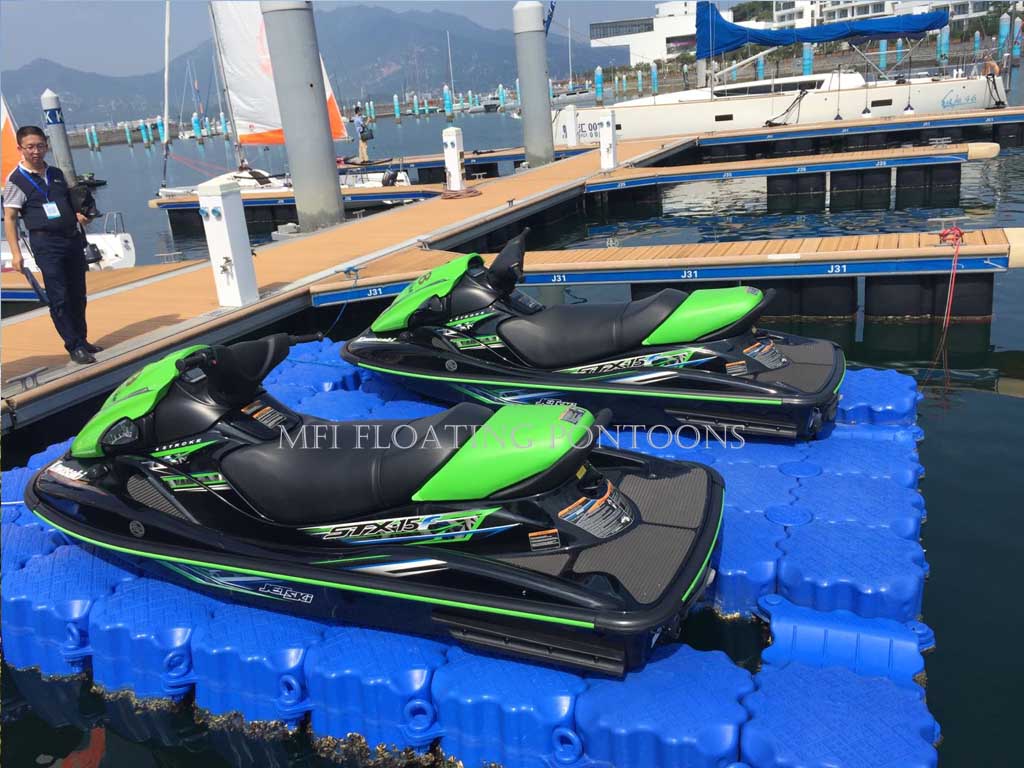 We are devoted to providing you with the most reliable modular docking systems! It is a revolutionary product that would be replacing the massive wooden, metal, and cement docks. Whatever floating constructions you will build up on water, it would be the ultimate solution for:
Residential docks
Industrial docks
Marinas docks
Military docks
Floating swimming pools
Boat lift system
PWC lift system
Canoeing, kayaking, and rowing docks