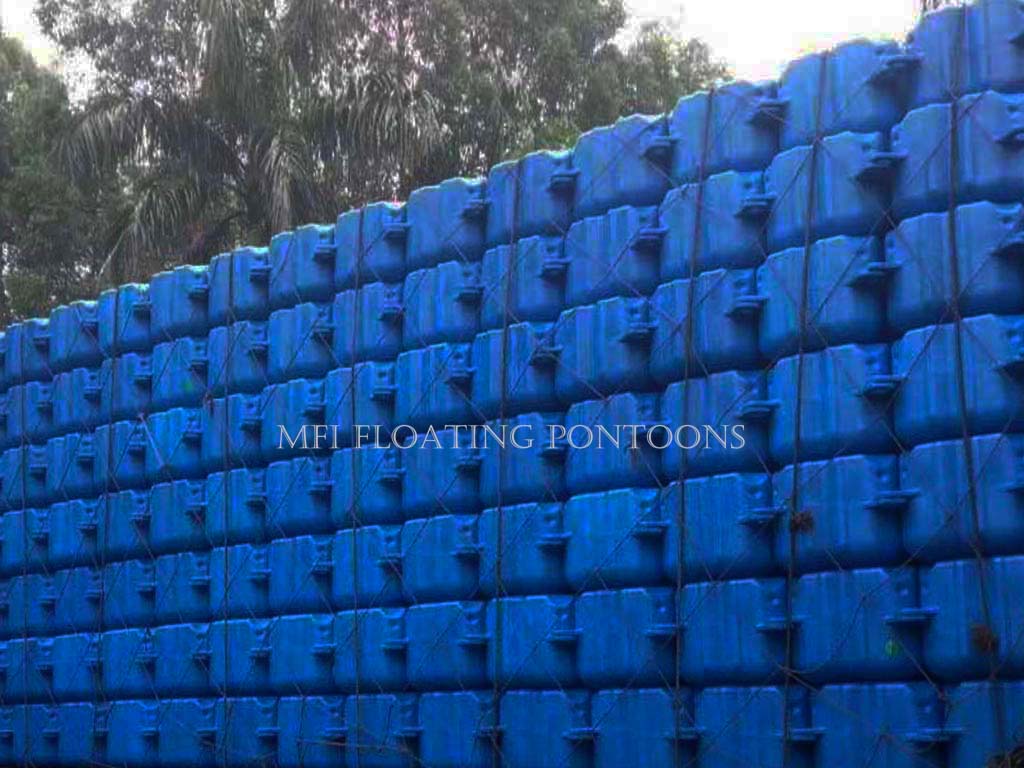 PONTOON CHINA's modular HDPE pontoon floats made by high density polyethylene (HDPE). It includes in the entire product series. They can be easily assembled to build your customized docks or platforms on water.
Container Loading
Ready For Shipping
It is the right choice for you because of the reliable and environmentally-friendly high-quality docking solutions.
Our pontoon floats are easy to install, resistant to UV rays, chemicals, weather conditions and collision and could be formed into virtually any size and shape.

Key Features Of HDPE Pontoon Floats
Diverse Applications
HDPE plastic pontoons can be applied anywhere on the water and can be formed as a dock, bridge, platform, fish cages, floating cottage, etc.
None-skid Design
All pontoons are non-skid designed to prevent operators from easily slipping while staying on floating platforms.
Raw Material
They are made of HDPE material which is erosion-resistant, antifreeze, anti-oxidation, and anti UV. It is hardly eroded by seawater, chemicals, medicines, oil stains, or water-based creatures. It is maintenance-free and 100% recyclable.
High Loading
Each one square meter platform is capable to load a maximum of 350kg. The more pontoons you install the more loads it would carry.

Custom Colors
HDPE pontoons can be produced in a wide variety of custom colors. Make your own unique platform or dock in any possible color.

Easy Handling
They could be easily assembled and no skills or special experience needed. The instruction manuals will help you to complete your project without any difficulties.

Various Accessories
Along with the standard pontoon floats, we also supply the accessories such as bollards, handrails, mushroom pins, cleats, short screws & nuts, nets, and many others.
If you can't find answers to your questions listed above, please contact Pontoon China for a free consultation and we will be very happy to answer any of your questions.

PONTOON CHINA